Few Testimonial Words From Our Patients at Thornhill Dental Care

Mobile Web site www.ThornhillDental.mobi.
" I have had a lot of bad experiences in my life with dentists and the fear of dentists stayed with me. I had an emergency a couple of months ago. I broke a tooth and I found you. You took me right away and fixed it. You have since done cleaning, crowns, a filling and now two implants. I don't think there's anyone more afraid of the implants than me. I felt no pain or discomfort. You definitely earned my faith and trust in you forever. You do excellent work with terrific results. Thank you ever so much for your superb work and care ."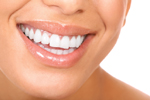 We enjoy hearing from our patients. If you have a question or comment please let us know. And please remember we greatly appreciate referrals.
Thank you for your continued support. We look forward to continuing to serve your family's dental health care needs.