Dental Procedure - Crowns

Mobile Web site www.MuyalDentalCare.mobi
A crown (often called a cap) is an artificial cover that is placed over a single tooth (somewhat like a thimble over your finger) to restore a decayed or damaged tooth to Its normal shape and size. This procedure is often necessary when there is no longer sufficient tooth structure left to place a filling. It is also useful for protecting teeth that are cracked or broken. A crown can also be used to change the shape of a tooth, to correct a bite or cosmetic problem, or to replace existing broken or poor-fitting crowns. A crown may be made of gold, other metals, or porcelain which makes them durable and strong, so replacements are needed less often.
Crowns are designed to look and feel like real teeth.
There are several types of aesthetic crowns. The type of crown that Dr. Muyal will choose will depend on a number of factors, including the location of the tooth or teeth being crowned, the type and severity of the discolouration, and the overall health of the surrounding gums.
To keep your restored teeth in the best possible shape, it is recommended that you make caring for your teeth a routine part of your life. You should see Dr. Muyal regularly, brush and floss daily, and eat balanced meals to help maintain healthy teeth and gums.
One-visit Dentistry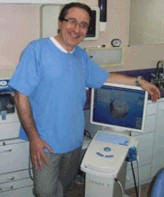 We know your time is valuable. That's why we've invested in the CEREC technology that allows for a faster experience when you need crowns, fillings or veneers.
With CEREC, there's no need for a temporary crown and return visit. Everything is usually done in one visit, in about an hour - leaving you more time for other more important things.
Ask Dr. Muyal about CEREC on your next visit.