Your dental needs in care of Danforth Dental Care!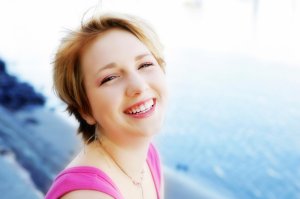 Looking after your dental health is important. On the Danforth, Dental Care Group™, we understand you may have any number of reasons for calling Dental Care Group™:
You want a better smile
We can help with cosmetic treatments that give you the confidence to show off your smile.
You've got a busy family life
Our extended hours give you the flexibility to plan your appointments when it works into your schedule. We're open 6 days a week, several evenings til 8 pm and Saturdays til 2 pm. Your time is limited and precious.We do our best to not keep you waiting.
You're busy at work and it's hard to get away.
On the Danforth, Dental Care Group™ is conveniently located steps from the Coxwell Subway station and there is abundant, easy parking close by. Our flexible hours and commitment to scheduled appointments, so our patients are not kept waiting, is another great reason to chose the Dental Care Team to care for your smile!
The children are young and you need a dentist for them.
You want to find the right dentist to care for your child's teeth. At Danforth Dental Care, we're known for our child-friendly staff and office. Kids and parents love us because we make the experience of "going to the dentist" as easy as possible. Our gentle approach, bicycle contests and warm, welcoming environment make you and your children feel relaxed and comfortable.
Dr. Binert-Miller Dentistry Professional Corporation a.k.a.
Dental Care Group™